The best from us in 1200 minutes, just take it ..
8:00 meeting in stadium
9:00 training on ice
10:30 training off ice
11:45 lunch
13:15 training on ice
15:00 training off ice
DEVELOPMENT YOUR SKILLS AND GAME INTELLIGENCE
TRAINING, WHERE YOU ARE FINDING SOLUTIONS ..
We are connecting development of skills and game intelligence. The goal is especially get all of your skills to the game and set your head to find different solutions of hard situations on the ice. We use for it exercises, where you have to make decision in a split of second under space and time pressure and thank this you get a many experiences and big self-confident.
we are personal coaches of several professional players and all principles and details of te game share with you
Yearly we made more then one hundred personal analysis and those information help us to know about how to be more effective. 
Before training is meeting about organizations and type of training. Because to know this information saves time on the ice.
We want to be max effecctive and work wit player more individual, and therefore will be part of program LZ training with 3 players on one coach only. 
On each training will be one more coach, the head coach, who take care about organisation and big details of players.
CONDITIONS LIKE IN PROFI CLUB
We want to prepare great conditions for your development and therefore will be one person in locker room, who will take care or sort out your problems with hockey equipment.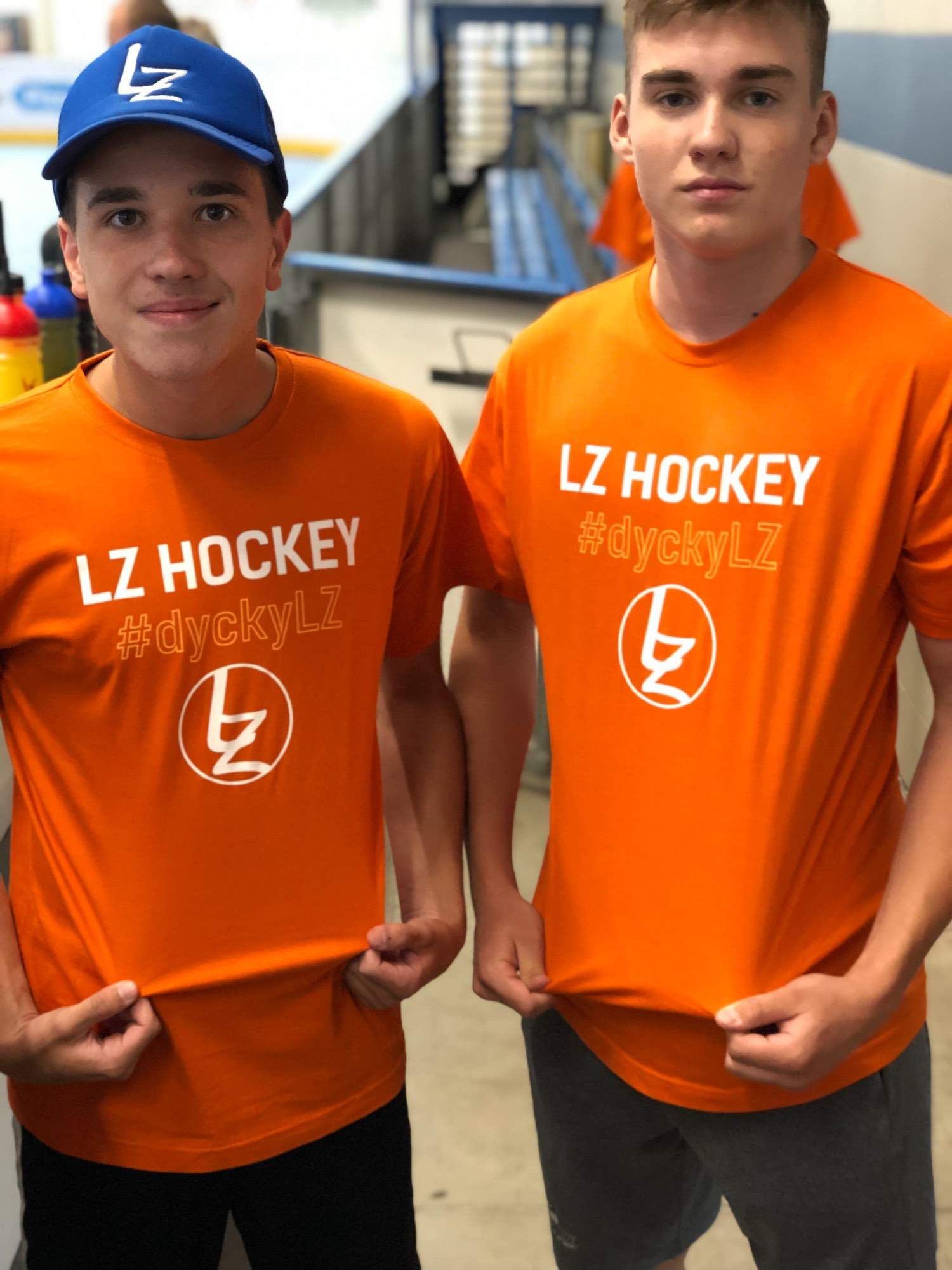 Cause to be better is everyday's fun
After camp each player will get individual plan for continuity training based on his problems or positive sites of all week. The plan will be cmpiled by exercise of LZ online academy.
We are so happy can introduce a future of home hockey training. We connect our experiences and knowledges about developmet hockey players either skills or game intelligence and all get in the new LZ HOCKEY APP, which we will use during the cam. You can download for free in APP store and GOOGLE play already.
For continuity of training all the year you can invite LZ skill center, with small ice arena, off ice arena, VR camera's system for good analysis of your performence ad make another step to be better then others.
Have all informations befor you start ..
10 trainings on the ice
10 trainings off ice
eating a drink programm
helper equipment in locker room
individual plan after the camp
15% sale on CCM Hockey equipment
10 trainings on the ice
10 trainings off ice
eating a drink programm
helper equipment in locker room
individual plan after the camp
15% sale on CCM Hockey equipment
         acommodation - 4 nights in hotel Panorama
           breakfest and dinners in hotel Panorama
What about quantity of trainings?
On week hockey camp will be 20 trainings altogether. 10 on ice / 10 off ice
What about locker room?
Locker room will be the same for whole week
What about eating and drink regime?
Eating and dring regime is secured for whole time of week hockey amp
Whats will happen after registration?
immedately after registration get all informations and confirmation to your email adress
We wanna prepare players not just for hockey site, but for mental and character site too, because if you are able to follow the rules, this is the way how you be better in hockey too.
 within several seconds you can have your seat in locker room..
Do you still have a question?
Send to us your question to email or make a call, we like help you ..